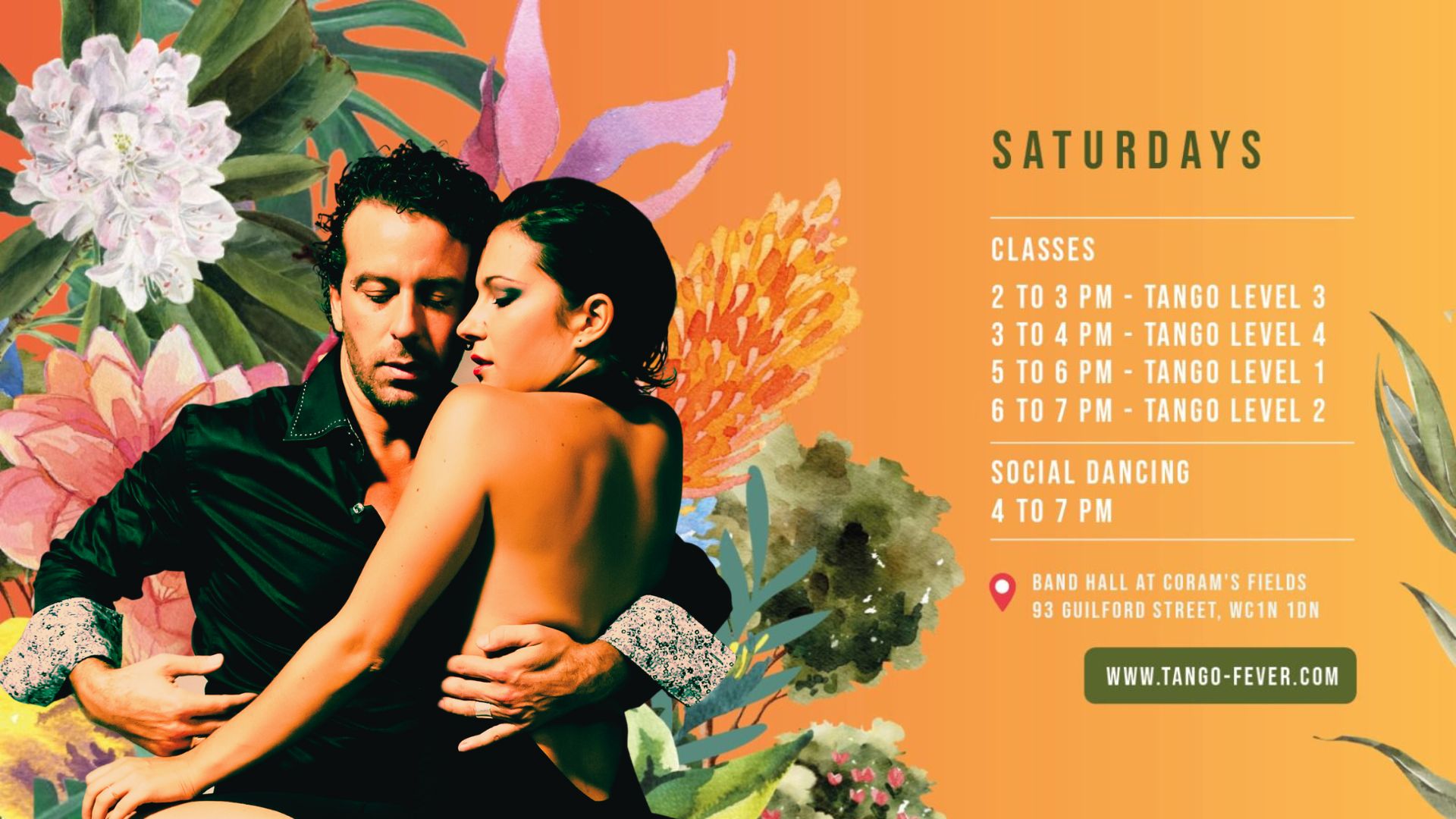 Welcome to TANGO GARDEN!
In the wonderful and quiet surroundings of Corams fields, you'll find this amazing Tango gem where you can take great classes (for various levels). And where you can find some of the most relaxed and fun afternoon social dancing London has to offer.
And today we have the pleasure to welcome PABLO INZA & SOFIA SABORIDO to Tango Garden!!

Pablo & Sofia will be teaching 2 fantastic and inspireing workshops, AND they will perfom for us during our afternoon milonga:

1) COOL TURNS. Basic and effective rebounds and giros (turns). Playing with the rhythm.
2) ADAPTING THE EMBRACE- Adjust the bodies within the couple according to the need in various situations. Smooth and danceable transitions.